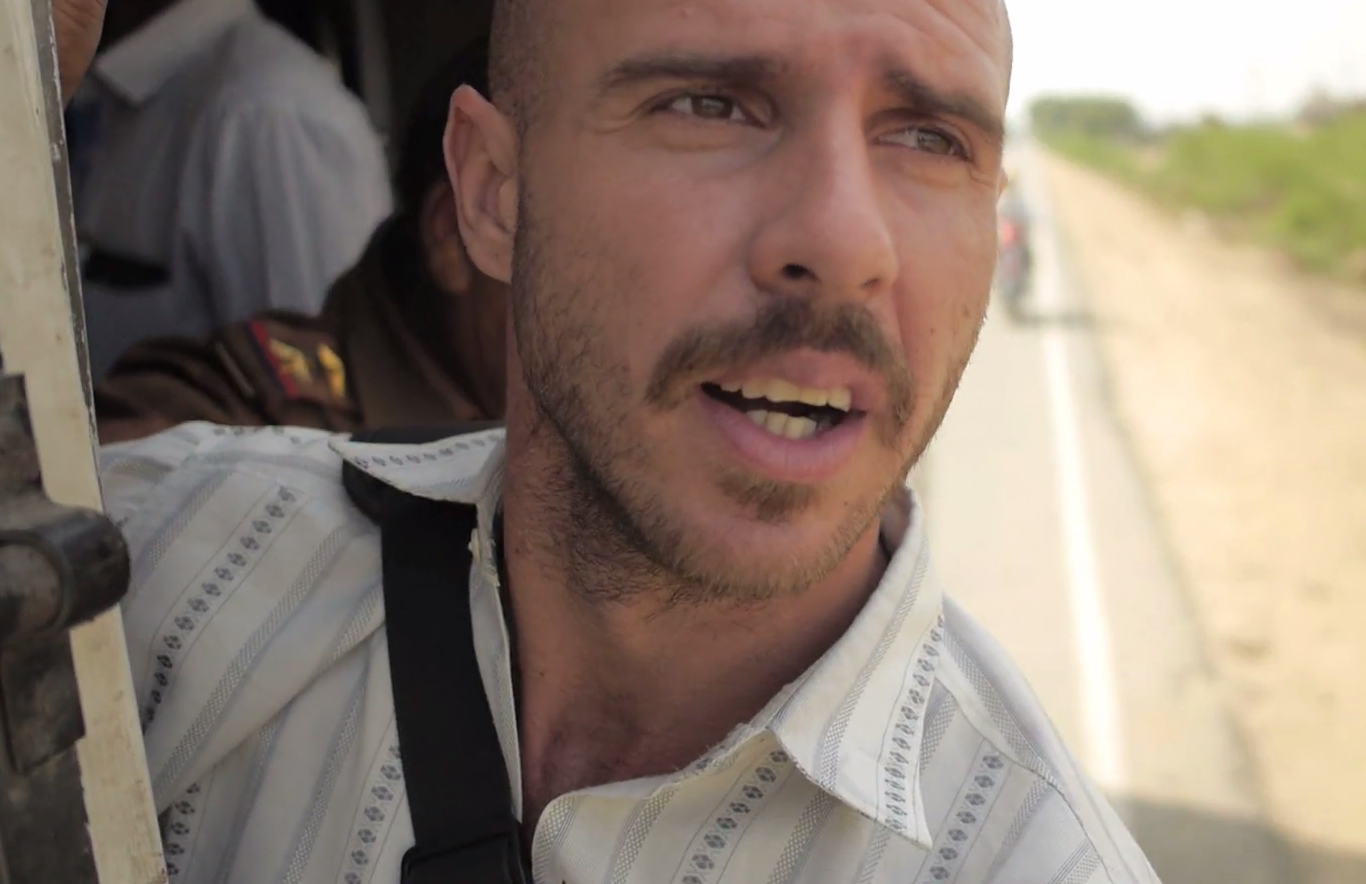 Jordi Garcia Rodriguez
+4915237780076
Traveler, journalist, filmmaker and storyteller born in Spain currently living in Berlin. Autodidact and enthusiastic of world cultures and video-reporting.
Barcelona 2010, Jordi embarked on the search for different means and methods to hone is art of storytelling, to better provoke emotions through visual images. He found both his passion and his calling through this endeavor.
In 2012 NoSoloTravelerChronicles.com is born as a platform to bring the footage from Jordi's travels to a wider audience. NSTC showcases footage from shootings in: Germany, Romania, Serbia, Bosnia, Croatia, Bulgaria, Greece, Turkey, Mongolia, India, Nepal, Uganda, Rwanda, Kenya, Ethiopia, Namibia, South Africa, Morocco, Mauritania, Senegal, Mali, Ivory Coast.
At the Kenyan/Somali border in 2008 Jordi decided to study journalism "To really get inside… and show the world… to the world" to bring the raw footage to an audience in a way that excites and entertains.
As time ticked on Jordi has continued to develop his craft and has produced a wide variety of projects including shots on location, short videos/reportage films, television/web commercials and feature films.
The culmination of his efforts has been the the recent primer in October 2016 of Into Ardak's House. A full length feature documentary following a nomadic family of eagle hunters through the plains of Mongolia as winter set in. Currently Jordi has finished "Der Hauptbahnhof". 72 min documentary about the Afrikaburn festival in South Africa. Now is producing and has two more projects on the way: Non-Citizens, documentary about migration and Don't Send Help, Bring It Yourself, a Documentary about the life on a refugee camp in the North of Uganda.
New Projects:
Der Hauptbahnhof (In Production)
Don't Send Help, Bring It Yourself (In Production)
Non-citizens (In Production)
Rain Clouds (In Production)